Neway
As an international industrial valve manufacturer, Neway Valve has been committed to researching and manufacturing industrial valves, obtaining ISO 9001, API 6D, CE/PED, ISO 15848, TA Luft and API 607, API 6FA, etc. Since 2003, Neway has become a large valve manufacturer and exporter in China with ten series of products including Gate, Globe, Check, Ball, Butterfly, Nuclear, Control, Subsea, Safety valves and Well-head equipment, which are widely applied in LNG, Air Separation, Petroleum, Natural gas, Chemical, Power Generation, Shipbuilding, Nuclear power, Pipeline Transmission applications and other fields.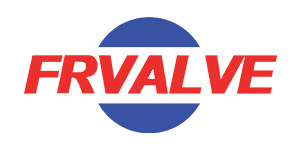 FRValve
FRVALVE strives to be the leading ball valve manufacturer in the world, with focus on forged steel-ball valve products and services. All the products are manufactured from ASME, ASTM & API-compliant forged steel. It certifies that FRV ball valves meet the standards required of Material, Engineering Design, Manufacturing, Quality Control and Services. FRV products are currently used all over the world, capable of meeting the most severe and demanding needs of different industries. FRVALVE is fitted with state of the art equipment and technology, with the latest computerized control technology applied in the manufacturing process. The company is also well-equipped with large size heavy duty numeric control machines, CNCs and automatic ball grinders. Because of such capabilities and facilities, FRVALVE boasts a large inventory of products that competitors do not provide. FRV is capable of meeting ball valve requirements of up to 56″ and API 20,000 psi. FRV stands out from the competition with quality products, stringent quality control and experienced engineers. Trust FRVALVE to offer feasible solutions that ensure safety, reliability and durability in any ball valve application.
Viza
VIZA Valves is China's leading manufacturer of industrial valves. The head office, Suzhou VIZA Valve Co., Ltd., is located in Kunshan and has been manufacturing top-quality valves for more than 20 years. From its early days, VIZA Valves has always been an export-oriented manufacturer. VIZA Valves products are 100% exported to North America, Western Europe, Middle East, Australia and other Regions and are widely used in industries like Oil & Gas, Pipeline Transmission, Refining, Chemical and Petrochemical, Power Generation, Water and Waste Water Treatment etc.
VIZA Valves' goal is to produce a zero defect product with a long and reliable service life and minimize cost for all customers, EPCs and End users through VIZA.s professional work. VIZA Valves is dedicated to serving the global energy industry and working towards a sustainable new world.
VIZA Valves has many talented people, using advanced hardware and software, relying on self-built R&D center, constantly developing various high-tech valve products, such as fully welded ball valve, top entry ball valve, metal seated ball valves, cryogenic ball valves, etc. VIZA Valves not only provides customers with all kinds of standardized commodity valves, but also a full range of engineering valve solutions to provide customers with various value-added services such as technical consultation, training and after-sales services.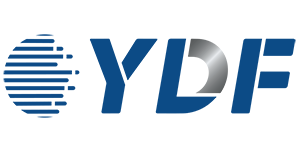 YDF
YDF Valves was established in year 1978, as one of the leading valve manufacturers in China, YDF specializes in the development of innovative design, through intensive R&D programs and a commitment to be a good partner of flow control system.
YDF's main product lines include Ball, Gate, Globe, Check, Butterfly and Power Station valves, size range of 1/2 inch up to 60 inch, pressure rating of 150LB~2500LB, capable material for carbon steel, stainless steel, duplex stainless steel, alloy steel etc., design temperature of -196~ 650 Deg. C, designed in accordance to standard of ASME, ASTM, ANSI, API, GB, BS, JIS and DIN Standard. YDF Valves have been widely used throughout the world in Oil, Gas, Chemical, Refining, Power Generation, Marine, Pipeline Transmission industrial and LNG application.